About Park House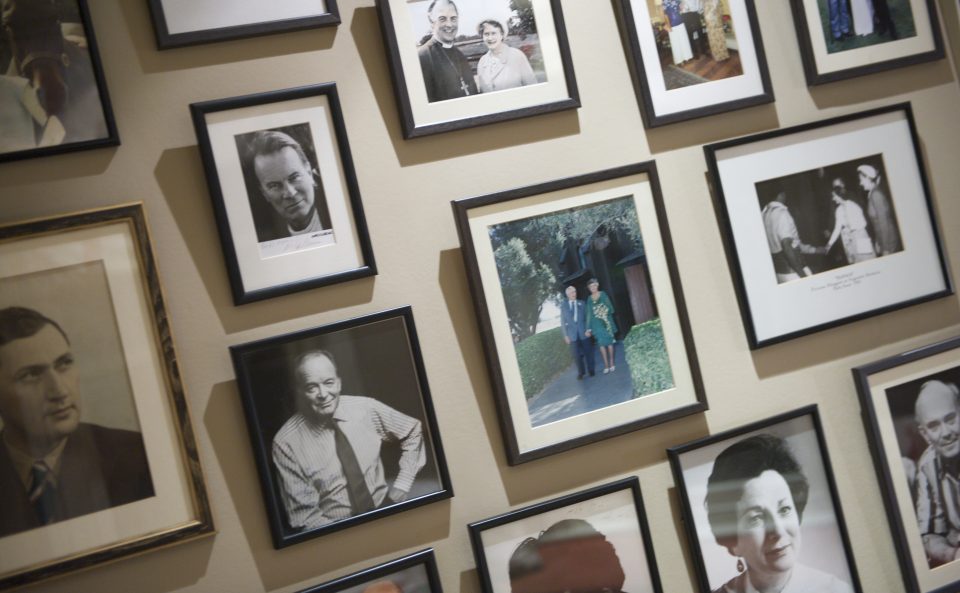 The hotel today is still family-owned and has been run by the O'Brien family for three generations. It is over seventy years since our founders, Ioné & Michael O'Brien, first opened their family home as a hotel in the late 1940s.
Whilst visiting England to take part in the summer polo season at the nearby Cowdray Estate, many international polo players in the early years were encouraged to stay at Park House by the estate's owner, the 3rd Viscount Cowdray. Michael O'Brien had himself been a keen polo player when he'd lived in India and his wife, Ioné, loved the game as well, so their close connection with the Cowdray family and Estate began soon after they arrived in West Sussex.
Since then the hotel has come a long way and under the direction of their grandson, Seamus O'Brien, it has been rebuilt and transformed into a luxury country house hotel with a wide range of sports and leisure facilities and the addition of a beautifully intimate spa.
The 'home-from-home' atmosphere remains today and is very much in evidence throughout, with small touches reinforcing this continuing story.
"Although my mother was small in stature she had amazing vitality and lived by the ethos that the impossible you do immediately, miracles take a little longer. What she packed into a day was amazing, her glass was always half full and she loved people, really loved people. Consequently all her guests felt very welcome, irrespective of who they were and they were all treated equally. She really loved their company,"
Michael O'Brien, son of the founders, Ioné and Michael.
Park House are proud to be members of Pride of Britain Hotels.
Great hospitality is the key to Pride of Britain's long-standing reputation for excellence in hotel-keeping. Pride of Britain Hotels is a collection of never more than 50 independent, mostly family-owned hotels in some of the most beautiful locations around the British Isles. Each has its own distinctive style and character, and all are run by people with a passion for great hospitality, verging on obsession.
When you book to stay at a Pride of Britain hotel you have the assurance that it has been inspected and approved by its fellow members of the consortium.
To find out more please visit Pride of Britain.
The Art of Great Hospitality.
What a treat - the most luxurious of homes from home.

Guest Book | January 2019