Dinner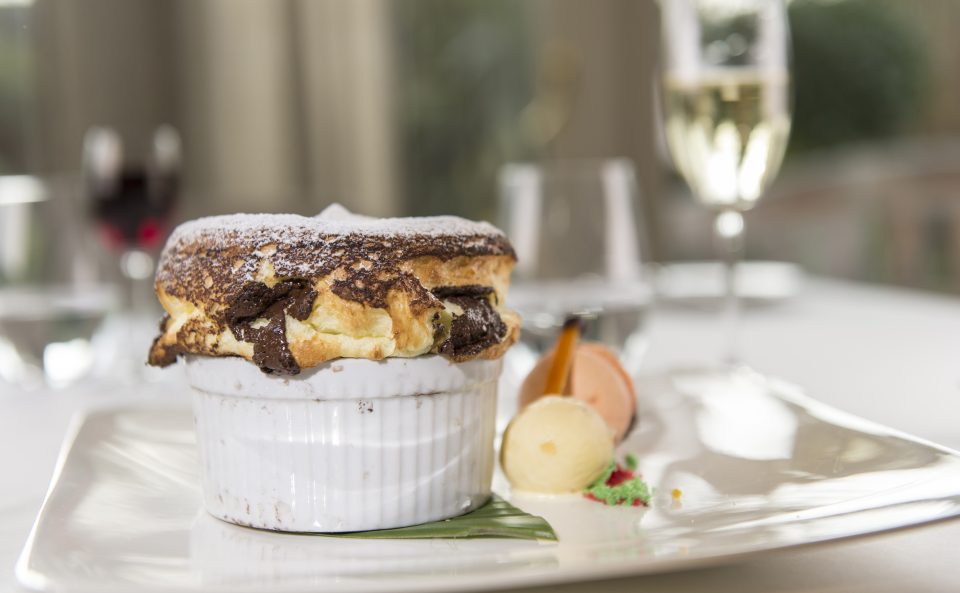 Sense of occasion, something really quite special, and our sociable service is relaxed, our team really want to allow you, to enjoy your experience with us.
At dinner our kitchen brigade, prepare and cook everything to order, having selected only seasonal and local ingredients.  They have a great passion for combining flavours that give plenty of choice on the menu for the most avid foodie.
The restaurant team would love to welcome you, for a midweek meal, make it the highlight of your week, enjoy a steak or a full 3 courses, whatever takes your fancy.  We always have a steak or a whole grilled fish on the menu, so whether you want 1 course or 4, the menu is designed for you to dine as you please.
Served daily from 7pm-9pm – Non residents welcome, please book in advance either email or call 01730 819000.
Dress code – Wear what makes you comfortable.